​Welcome to our new Babycare TENS website!

It's been a while since our website had been updated, with a fresh new look and new products to choose from. Now, we are happy to show you even more growth with a larger selection of maternity TENS machines that will give you the natural drug free birth you deserve.
The Elle TENS has been on a fantastic journey, starting as the dual channel digital maternity TENS machine with opti-max technology, to the award winning obstetric unit. The Elle TENS then morphed its way into the Elle TENS Plus, the UK's first 3-in-1 TENS machine, which also racked up a few awards. This autumn, we'd like to introduce the Elle TENS 2. In many ways, it's like the award winning Elle TENS but with updated features such as a contraction timer that measures your contraction and between contraction times, a back light and a new user interface.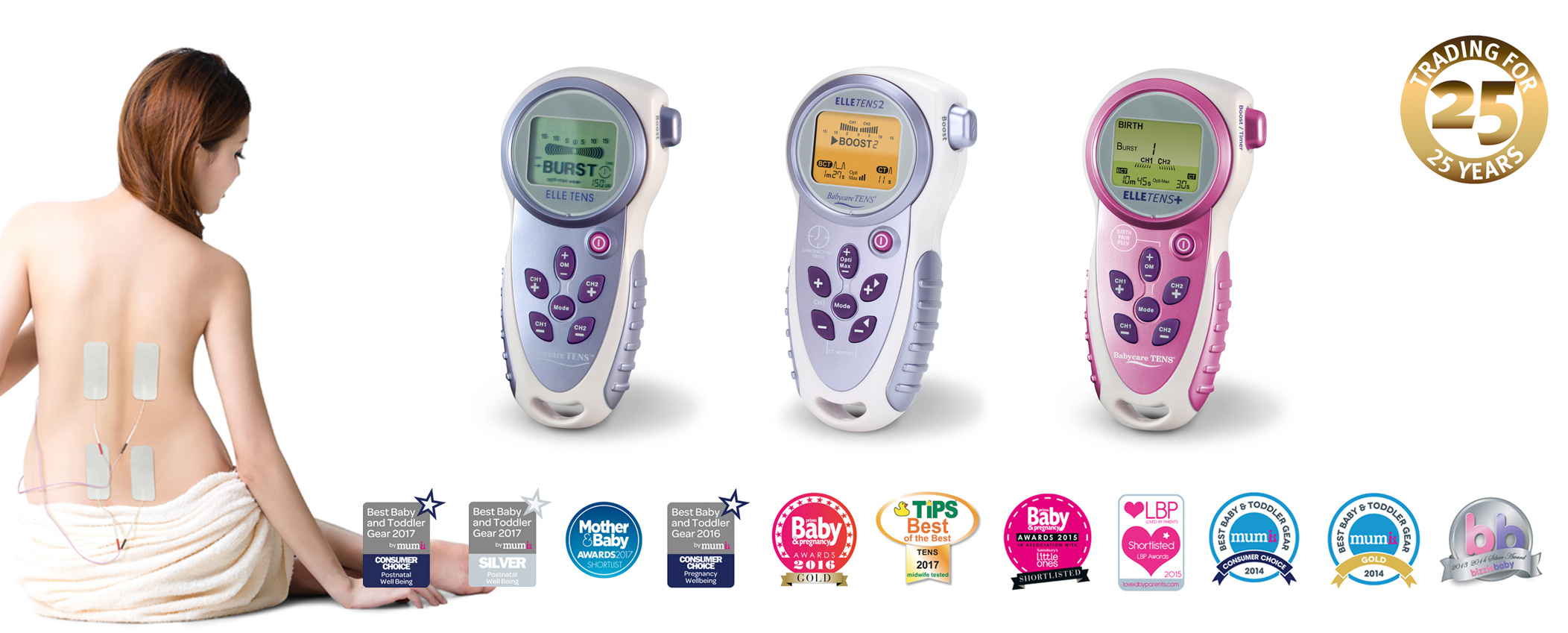 For 2017, we've had to say goodbye to one of our top selling analogue machines, the Femme TENS. Although it's still available as a refurbished machine while stocks last, the Femme TENS will be officially sold out. For those who loved the Femme TENS and want to stay loyal, we now have the Obi TENS Plus. The Obi TENS Plus is dual channel like the Femme TENS, but is digital with an integrated boost button and between contraction timer. Simple meets smart.
We hope to make your shopping and browsing experience simple and your pregnancy as pain free as possible.
Babycare TENS